Special Protection
Protection and sanification of Hotel Raffaello.
Safer together. The Hotel Raffaello wishes its guests a comfortable and safe stay.
For this reason, protective measures have been adopted by the hotel for guests and staff and frequent sanitizations in all environments, for a more peaceful stay for everyone.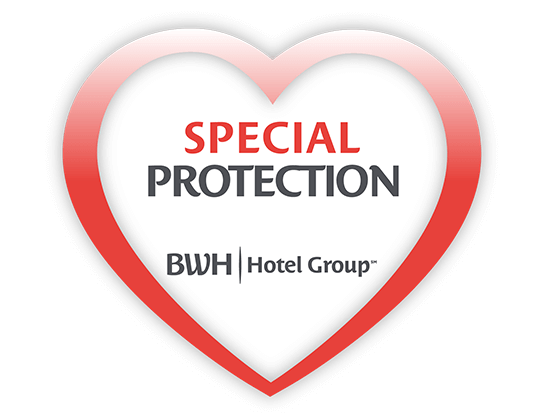 Security measures for your stay in Rome
STAFF AND SAFETY
The staff is equipped with personal protective equipment to welcome you with enthusiasm and professionalism.
COMMON AREAS
The common areas are sanitized several times a day with detergents approved by the Ministry of Health.
ROOMS
The rooms are regularly sanitized with detergents approved by the Ministry of Health.
SANITIZING GEL
Please use the hand sanitizing gel, which you find in common areas and near elevators.
MASK AND DISTANCING
Please wear the mask and respect the distance of at least 1 meter. We remodeled the lobby spaces and restaurant tables.
INFO AND AMENITIES
In the room, you will not find the information material and amenities you are used to. Please ask at Reception for everything you need.
BREAKFAST
Buffet in self-service mode in line with security and spacing regulations
SAFETY KIT
You can request at the reception the safety kit consisting of mask, disposable gloves and disinfectant gel.
ENTER THE DATES OF YOUR STAY