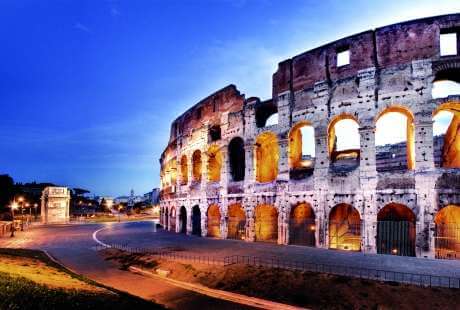 The Colosseum needs no introduction. Undisputed symbol of Rome, it continues to exert great fascination for the millions of tourists who visit the Capital every year.

Reaching the monument from the Hotel Raffaello is very simple. Our 3-star hotel in the center of Rome is located just a few minutes walk from the Colosseum and only one stop away from the Cavour Metro B station.

Originally known as the Flavian Amphitheater, the Colosseum is a UNESCO World Heritage site and the largest amphitheater that has survived to the present day.
The Colosseum was born as a place of battles between gladiators and many other types of events, while today it is an immense archaeological heritage that cannot be missing from your list of things to see in Rome.

Ask at reception for more information and details on guided tours of the Colosseum!
ENTER THE DATES OF YOUR STAY